-- Links --
---
Our Mission
Participation Info
Board Members
Spirit Wear
Facebook
Frequently Asked Questions
Disciplinary Process
Feedback - tell us what you think
---
Fairmont Boys Basketball
Fairmont Girls Basketball
---
---
Rosters/Scores/Schedules
---
Leagues
GWOC League
---
Cheer <![if !vml]>

<![endif]>
---
Home Gym Maps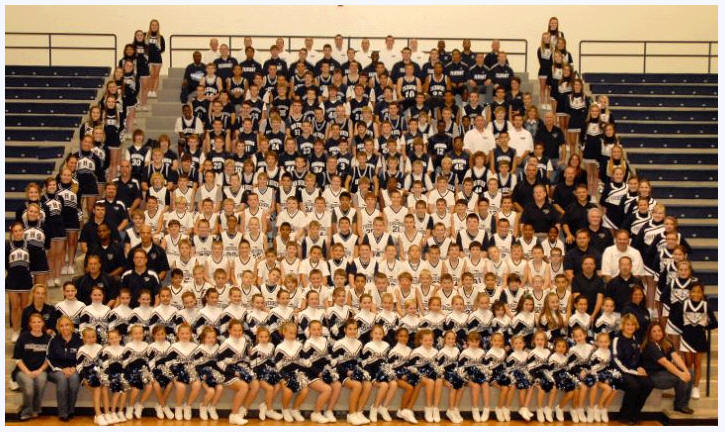 Future Firebird Voice Mailbox - 937-985-6987
Visit our Official Facebook Page!
Have a Smartphone? Try the Future Firebirds App! iPhone Android
Practices have been scheduled up to Thanksgiving Break but coaches may be making changes
Games are now being scheduled but are subject to change ... please always check website or app fro the latest info.
Upcoming Future Firebird Games
Upcoming Future Firebird Practices
| | | | | | |
| --- | --- | --- | --- | --- | --- |
| Day | Team | Date | Start | End | Gym |
| Tue | 2nd Grade Boys | 11/13/2018 | 6:00 PM | 7:30 PM | Beavertown |
| Tue | 3rd Grade Girls Grey | 11/13/2018 | 6:00 PM | 7:30 PM | Beavertown |
| Tue | 3rd Grade Boys Grey | 11/13/2018 | 6:00 PM | 7:30 PM | JE Prass |
| Tue | 5th Grade Boys Blue | 11/13/2018 | 7:30 PM | 9:00 PM | Beavertown |
| Tue | 4th Grade Boys Grey | 11/13/2018 | 7:30 PM | 9:00 PM | JE Prass |
| Wed | 3rd Grade Boys Blue | 11/14/2018 | 6:00 PM | 7:30 PM | Bales Arena - Scrimmage |
| Wed | 6th Grade Girls Grey | 11/14/2018 | 6:00 PM | 7:30 PM | Beavertown |
| Wed | 5th Grade Girls Blue | 11/14/2018 | 6:00 PM | 7:30 PM | JE Prass |
| Wed | 6th Grade Boys Blue | 11/14/2018 | 6:00 PM | 7:30 PM | JFK |
| Wed | 4th Grade Girls | 11/14/2018 | 6:00 PM | 7:30 PM | Orchard Park |
| Wed | 5th Grade Boys Blue | 11/14/2018 | 6:30 PM | 8:00 PM | KMS AUX |
| Wed | 6th Grade Boys Silver | 11/14/2018 | 7:30 PM | 9:00 PM | Beavertown |
| Wed | 6th Grade Boys Grey | 11/14/2018 | 7:30 PM | 9:00 PM | JE Prass |
| Wed | 6th Grade Girls Blue | 11/14/2018 | 7:30 PM | 9:00 PM | JFK |
| Wed | 5th Grade Boys Grey | 11/14/2018 | 7:30 PM | 9:00 PM | Orchard Park |
| Wed | 4th Grade Boys Blue | 11/14/2018 | 8:00 PM | 9:30 PM | KMS AUX |
| Thu | 2nd Grade Boys | 11/15/2018 | 6:00 PM | 7:30 PM | Beavertown |
| Thu | 3rd Grade Boys Grey | 11/15/2018 | 6:00 PM | 7:30 PM | JE Prass |
| Thu | 5th Grade Boys Grey | 11/15/2018 | 6:30 PM | 8:00 PM | KMS AUX |
| Thu | 6th Grade Girls Blue | 11/15/2018 | 7:30 PM | 9:00 PM | Beavertown |
| Thu | 3rd Grade Girls Blue | 11/15/2018 | 7:30 PM | 9:00 PM | JE Prass |
| Thu | 6th Grade Boys Grey | 11/15/2018 | 8:00 PM | 9:30 PM | KMS AUX |
| Fri | 3rd Grade Girls Blue | 11/16/2018 | 6:00 PM | 7:30 PM | Beavertown |
| Fri | 3rd Grade Boys Blue | 11/16/2018 | 6:00 PM | 7:30 PM | JE Prass |
| Fri | 5th Grade Girls Blue | 11/16/2018 | 6:00 PM | 7:30 PM | JFK |
| Fri | 5th Grade Boys Grey | 11/16/2018 | 7:30 PM | 9:00 PM | Beavertown |
| Fri | 4th Grade Boys Blue | 11/16/2018 | 7:30 PM | 9:00 PM | JE Prass |
Do Not Park in Fire Lanes at Either Gym
Do not go into any part of the school buildings except the gyms
Future Firebirds in Action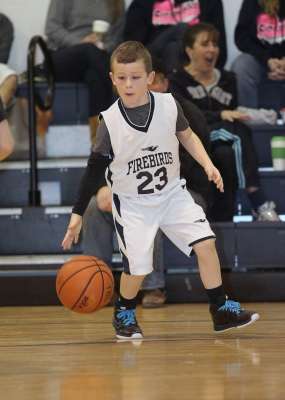 Photos by Dan Arnold / Dayton Action Photo (937)294-1792
---
Future Firebird Board Members
Dave Roalef President
Steve Gentile Boy's Coordinator
Dan VonHandorf Girl's Coordinator
Melissa Beatty Treasurer
Allison Heether Spirit+
Laura Johnson Uniforms
Dan Focht Spring Coordinator
Shannan Winfield Cheer
Club Liaisons
Blair Albright Boy's Fairmont Liaison
Jeremey Finn Girl's Fairmont Liaison
Carrie Kihn Cheer Fairmont Liaison